Photo Editing App for iOS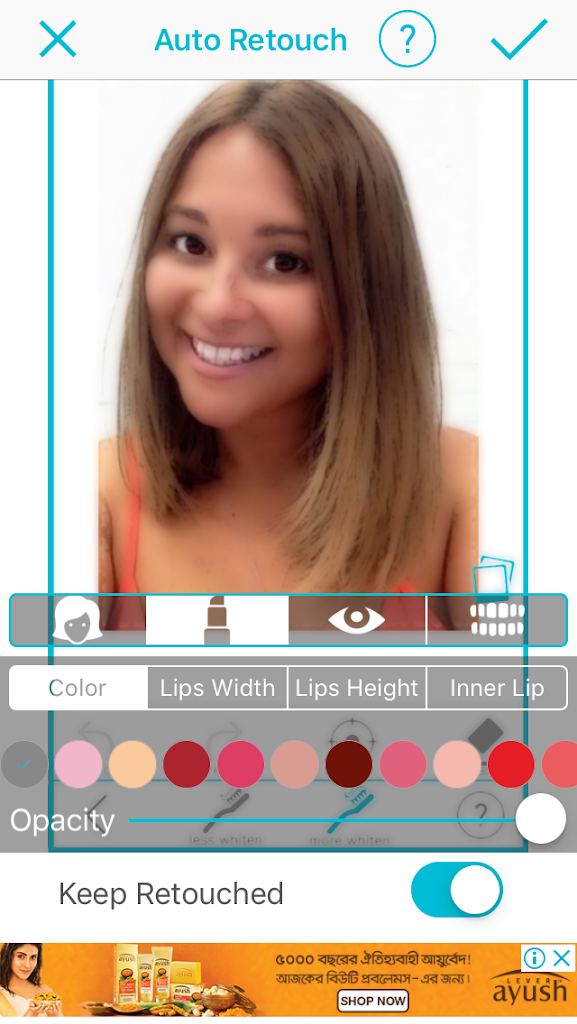 Lips Feature – Selfie Editor for iPhone/iPad
Often times when you take those mind-blowing pictures, you discover that your lips were not properly placed or that the color of your lip does not match the clothing or background of the photo. If this has ever happened to you, you would definitely understand how frustrating it could be especially when it is for a professional purpose. If you've ever experienced this and would not want to find yourself in that position next time, then the Selfie Editor is an app that you should never let go. This app has been designed with some of the most amazing features that if applied will definitely leave your pictures breathtaking and superbly gorgeous.
Among it's many features is the lip feature.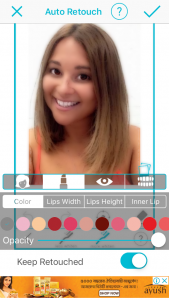 This feature offers you the opportunity to change the color of your lips and also adjust the position and tone of the lip to ensure that it matches your face and clothing. Also, this feature affords you the opportunity to choose from a long list of colors. You could decide to make your lips brighter by simply increasing the brightness, the temperature, or even the contrast. This photo editor has been designed with all the amazing features that would guarantee you mind-blowing pictures.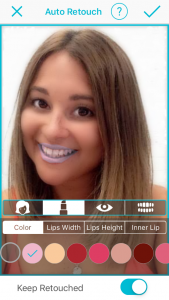 Aside from the fact that you can change the tone and color of your lip, this app allows you to edit the tone and color of your eyes. You get to also remove dark circles or spots close to the eyes. There are a whole lot of picture editor effects that you could also make use of to produce beautiful, professional, and error-free photos. With the Photoshop fix feature integrated into the app, you could also import certain parts from other images to make yours more appealing. Unlike most of the other picture editors, the aviary selfie editor comes with a video editor feature. You could also change the tone and color of your lip when you make videos with this amazing app. Additionally, you could decide to share these images with your friends and fans on all social media platforms. The app offers you a direct share link.