Photo Editing App for iOS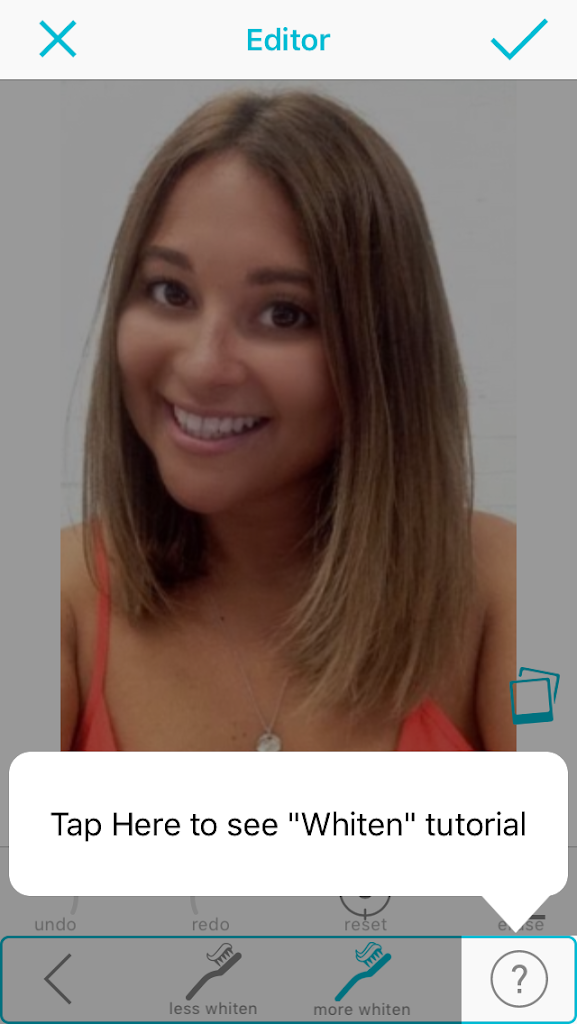 Teeth Whitening – Selfie Editor for iPhone/iPad
As humans, we were born with certain shortcomings that if possible, we would be willing to hide from the glaring eyes of people. One of those shortcomings is darkening teeth. While most people have sought out several ways to get rid of this embarrassing shortcoming, it has proven to stay. To enable you to hide this shortcoming that could tarnish your general image especially for those seeking to venture into the entertainment industry, the Selfie Editor application has been developed. This app comes with the teeth whitening feature. This feature offers you the opportunity to make your teeth whiter than normal.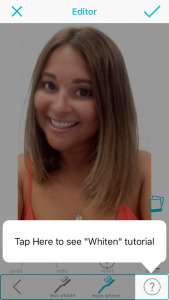 it also allows you to shape them well and at the same time add certain effects. It comes with an airbrush that would be used to correct all imperfections on your skin. The facetune feature of this app allows you to modify or edit any skin shortcoming. It also comes with varieties of photo editor effects that would definitely leave you astonished. To make use of the whitening feature on this app, you simply have to click on the "Toothbrush" tool.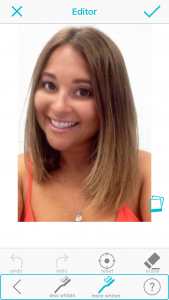 Once you click, you are given the option to choose how white you want your teeth to be. Also, you can decide to reshape to ensure that it looks perfect. When you take photos with the camera, you can also edit to make the work perfect.
Interestingly, it comes with a video editor, a makeup feature, and the amazing beauty plus camera that allows you to edit the camera settings right before you take the photos. The teeth whitening feature of this face editor cum video editor allows users to remove all forms of tooth scars and moles. You could also decide to add amazing frames that would make the pictures more appealing to the eyes.
Generally, this picture editor app was developed with interesting features that would make your photos look appealing and aesthetic. Additionally, you can decide to share these amazing pictures with your friends and family on various social media platforms directly from the app.