Photo Editing App for iOS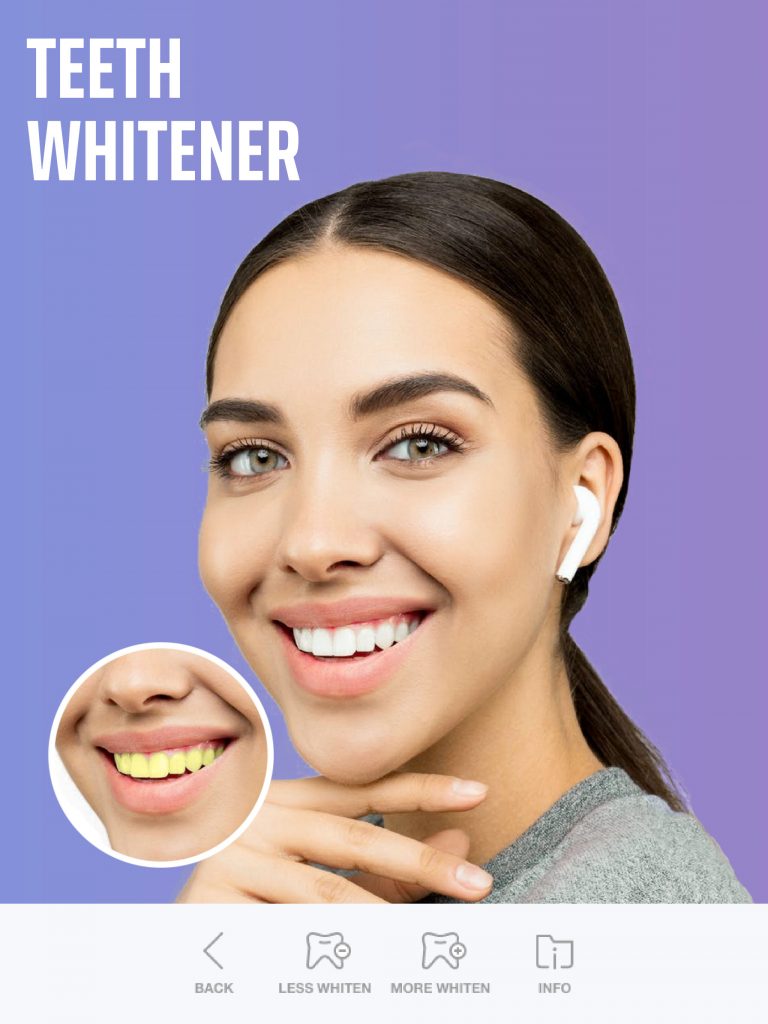 10 best photo editing apps free for iPhone
Apple Inc. is known for its camera quality result. They have continued their legacy by recently launching iPhone models such as iPhone 11 Pro Max and iPhone 12 pro max with top-quality camera results. Their landscape and portrait images are some of the most beautiful images by iPhone. When you use an external app, the image becomes much more lively with the effects attached. The camera doesn't always get you the exact kind of picture you want, that's where the iPhone photo editing apps come in. Here, we are going to discuss the best photo editing app or software for iPhone.
The 10 best iPhone photo editing apps :
There is hardly anyone who doesn't like to take selfies. This app is a must-have for selfie lovers. One can edit their selfies with the help of the app by brightening tired eyes, adjusting skin tone, removing blemishes, etc.
One of the key features is that it allows you to make your skin look glowing and radiating in your selfies. You can also remove spots in your selfies. The app allows you to whiten your teeth while you smile. The app brightens your eyes and reshapes an area of the photo simply with a swipe. The filters available are extraordinary. It is a good choice for selfie lovers. They can fix their common photo issues.
The premium costs $4.99 per week, or you can access the free trial period for 3 days. I must say the app is worth every penny and you can also save a few bucks with the annual subscription that costs $49.99.
One of the highlights of Adobe Lightroom CC is that it's completely free. It is a tried and trusted member of Adobe Suite. You can shoot raw photos in HDR mode, with the help of Adobe Lightroom CC. You can directly add photos to your cloud storage once you click them to save your phone's storage. With the clouds storage, it saves your iPhone space.
While the app is completely free, the premium version costs $4.99 to unlock few special features.
When you compare the iPhone photo editing app. Snapseed always stands out from the rest and adds a cherry on the top. The app is launched by none other than Google.
The app provides all the features that paid apps offer for free. It allows you to create 'presets' and use them for future reference. People who wish to create a themed Instagram feed can make use of this feature. The app is completely free so no need to make an app purchase.
One name that is familiar on the top of photo editing charts is VSCO. We've seen VSCO topping the charts a few times and it does continue to do so because of the all-around features it has available for us. When you are bored of the Instagram filters and need a little refresh in your editing skills. You can always turn to VSCO to filter your images by changing the contrast, sharpness, brightness, or color balance. When you are satisfied with the editing. You can either save the image in your VSCO gallery or share it across your various social media profiles.
The app costs absolutely nothing, but to access a few features one will have to make in-app purchases.
The desktop version of affinity photo was first launched, followed by the iOS version by Serif Labs. The one thing that most of the photography publications can agree on is that this app is as good as it gets. Many people do not want to spend money on an Adobe suite subscription, affinity photo can be the best alternative.
The app provides more powerful features than most of the iPhone photo editing apps available on the app store. When you click photos with the sensational iPhone lens and affinity photo, together one can make wonders.
The app cost is $20.00, with no additional subscriptions or in-app purchases.
Pixelmator was launched after the success of the macOS app it is its mobile version. As far as its user interface is concerned, Pixelmator is very similar to the desktop version but now it is more user-friendly as touch overtakes the required cursor. Affinity Photo is a better choice compared to Pixelmator, but it makes up the lost qualities in its simplicity and tenacity, boasting tools.
At the cost of $1.99, you can unlock all the features provided by Pixelmator.
Do you wish to create a new cover photo for your sound cloud upload? Then Hyperspektiv is your answer. The app is more of a "photo distorter" rather than a "photo editor". When you use the filters offered by the app, you can edit the photos to extreme measures. With one simple swipe, you can make your photos or videos more "trippy".
The app costs only $1.99 and without any in-app purchases.
Raw Power was founded by a former senior director of Engineering at aperture and photo. The app is new in the market but is completely designed to keep professional iPhone photographers in mind. Raw Power provides you more power to create high-quality imagery. It is goto choice as it accommodates many different Raw camera formats.
The app costs $14.99 and no in-app purchases are needed to be made.
The different feature of Enlight Photofox is similar to Hyperspektiv you can say it is kind of a free version of Hyperspektiv, with an advantage. When you take a random picture of someone, you can superimpose other images on top of it. You can even add double exposures. The app provides layers that can be used to make your photos a bit more surreal and the end result will definitely look like an original photograph.
The app is completely free, in-app purchases are needed to be made.
Features like professional masking tools and pre-made filters are available on Filterstorm Neu. This is Perhaps the best one-stop destination for all your photography needs. You can turn your photos into Black and White mode, add blur effects, adjust brightness or contrast, etc.
The app costs $3.99 to unlock all the features that it provides.
How to choose the best one:
We are filled with so many choices but it is difficult to choose which one is best for you. Well, every app has something for its users. Some apps are for very beginner users and some are suitable for advanced level users. We can say beginners can choose RAW Power. Similarly, some advanced-level users can easily select Snapseed. But there is one best app for every type of user either they are a beginner or advance they can go for Selfie Editor Blemish remover. When you choose any app must keep in mind that is it fulfilling your requirements? Are you are just going for popular. The suggestion is that you should go for you app that exactly handle your issue.